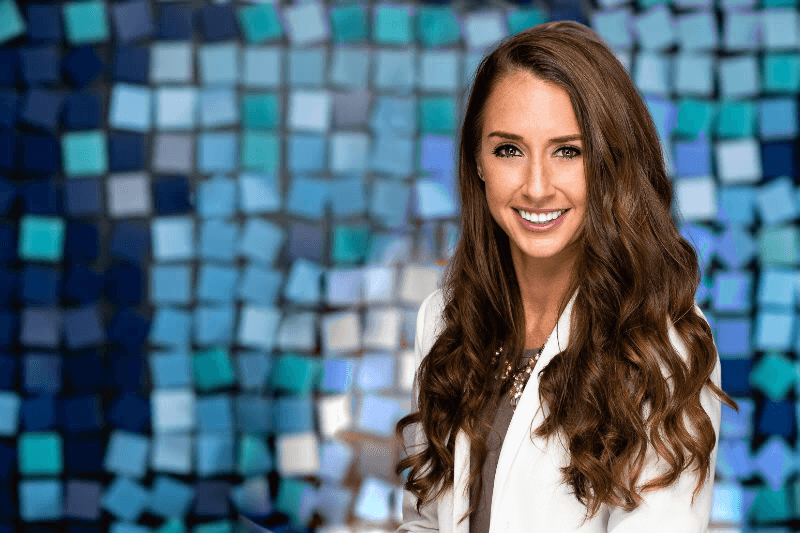 Dr. Foster was born and raised in sunny Fort Lauderdale, Florida. She knew by the age of eight, that she wanted to be an orthodontist. Beginning her educational journey in 2009, she attended Florida Gulf Coast University and was even a student during their first run in March Madness in 2013. She received her Bachelor's in Biology with a concentration in pre-professional sciences.
In 2018, Dr. Foster earned her Doctorate of Dental Medicine from Nova Southeastern University where she graduated at the top of her class. During her time in dental school, she became involved with political advocacy for the profession, held multiple leadership positions and was inducted into OKU. Dr. Foster then continued her studies at St. Louis University, receiving her Master's degree and certificate in the specialty of Orthodontics.
Dr. Foster recently moved to NC with her husband, Dr. Christopher Naglieri, who is a current endodontic resident at UNC. In her free time, she enjoys snuggling with her dog, Delilah, and two cats, Mymy and Mango. She also enjoys attending Orangetheroy Fitness classes, baking, and watching sports (Go Blues!). Dr. Foster and her husband have also taken up hiking and rock climbing since moving to the beautiful state of NC.
Dr. Foster is blessed to be part of the Gladwell Orthodontics family. She looks forward to creating beautiful smiles and helping everyone gain the confidence they deserve!