Often, children and adults choose to forgo orthodontic treatment because they are fearful of metal braces. The good news is that metal braces are no longer the only way to straighten teeth. Here at Gladwell Orthodontics, we are excited to offer Invisalign to patients in the Raleigh area.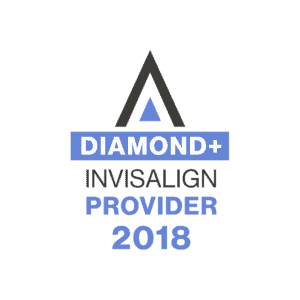 Invisalign can give you the opportunity to straighten your teeth and achieve your dream smile in a virtually invisible way. It uses advanced 3D computer imaging technology to design customized treatment plans. If you choose to undergo Invisalign, you'll need to wear a series of clear aligners that are custom-made for your teeth.
Each aligner will be worn for about two weeks before being replaced by the next series. Slowly but surely your teeth will move into their final position. While treatment time varies from patient to patient, most Invisalign patients complete their treatment in about a year.
Unlike traditional metal braces, Invisalign aligners are removable. With Invisalign, you'll be able to remove your aligners so that you can eat and drink anything you wish. You'll also be allowed to remove them for brushing and flossing. You won't have to worry about metal brackets or wires that may lead to pain and irritation in your mouth.
Since Invisalign is not the right option for everyone, we encourage you to schedule a complimentary consultation at our office if you are interested. During a consultation, Dr. Gladwell will evaluate your mouth and let you know whether Invisalign is right for you.
Schedule a Complimentary Invisalign Consultation Today
Call our office today at 919-453-6325 to schedule your complimentary Invisalign consultation. We're conveniently located on Strickland Road at the corner of Leesville Road.